Pet Portraits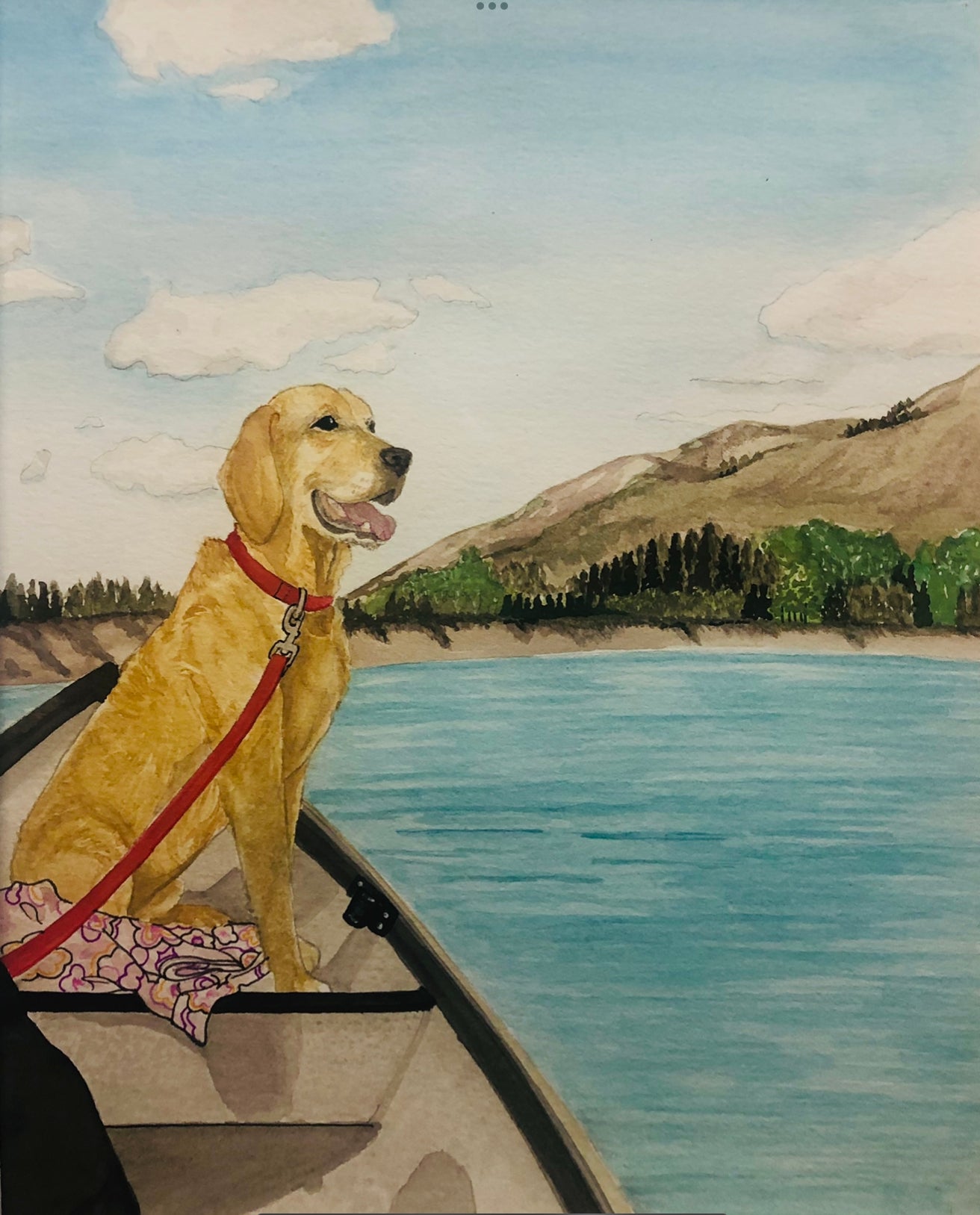 Mini Portraits

Mini pet portraits are the perfect gift for anyone while still capturing the essence of your loyal companion.

All minis are painted on a 5x7" size and matted to fit an 8x10" frame.

$80 + shipping
Single Face

All single faced (single subject) full background portraits are painted on 8x10" watercolor paper.

$115 + shipping
2+ Pets

Commemorate all of your pets in a single painting. I prefer to work with single reference photos, but who has ever gotten multiple pets to sit still long enough?

Painted on either 8x10" or 11x14".

Starting at $150 + shipping.
Family Portraits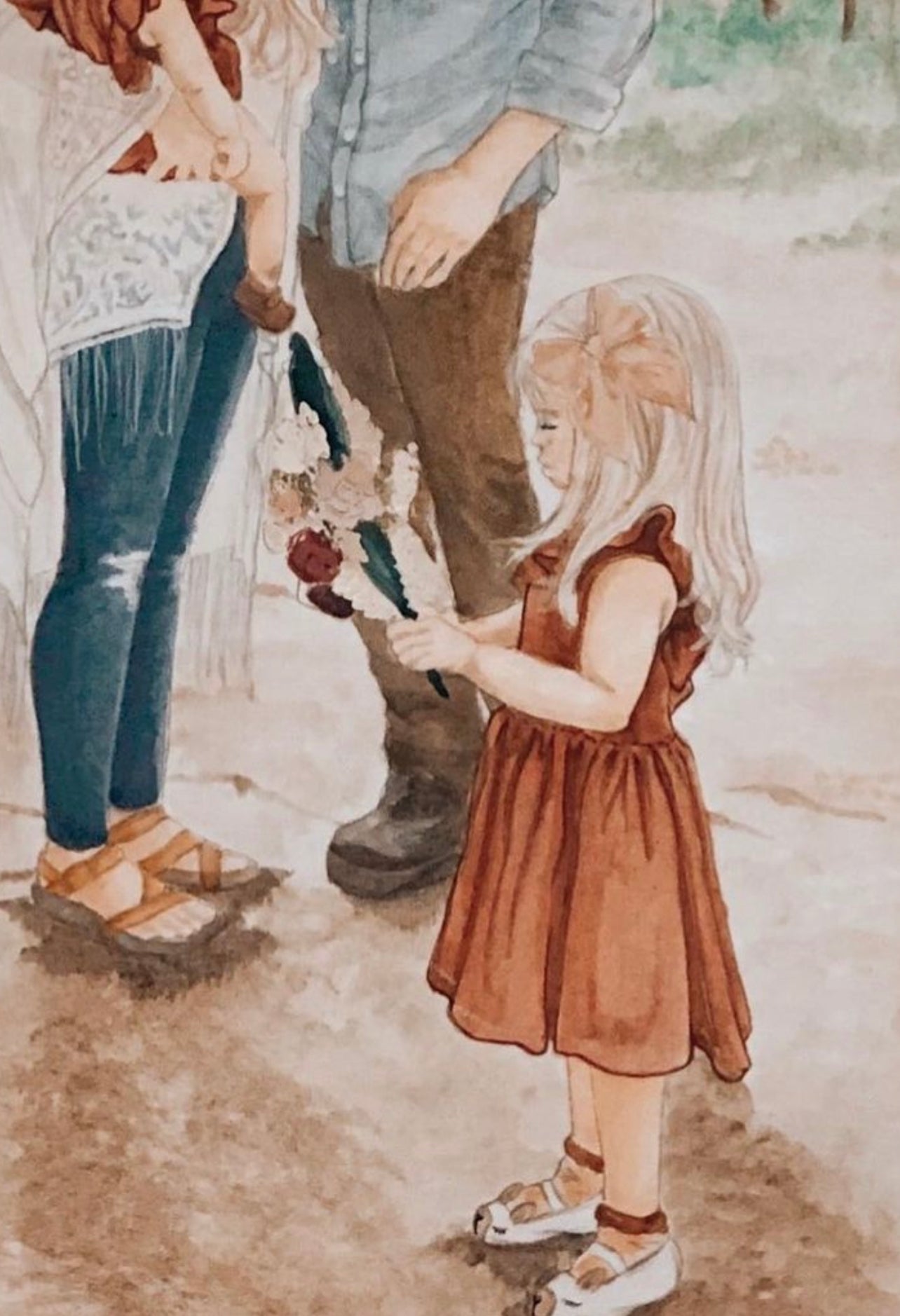 Two face portraits

The perfect gift for besties, siblings or to commemorate a beautiful moment with a loved one.

Painted on 8x10" or 11x14"

starting at $150.00 + shipping
Wedding Portraits

The perfect anniversary gift to commemorate your special day. All wedding portraits are available on 8x10" or 11x14".

Starting $175 + shipping.
3+ Faces + / Family

With endless combinations of friend's, family or pets, this is a great gift paired with matching greeting cards and a complimentary print. Extra prints can be provided at an additional cost.

All family portraits are available on 11x14" and start at $180.00 and vary dependent on how intricate the baground is or how many people are included in the portrait.
About
Mission
I founded Summer Solstudio with a simple vision in mind, to bring beauty to our surroundings.
With that vision in mind, I curated a series of products and services designed for people to nurture the special relationships in their lives. The emotions, nostalgia and human connection that art can bring are what attracted me to start this creative studio. I want it to grow to give back in many ways.
I want you to shop Summer Solstudio products knowing you will Spread light, through art.
How it started
I started to create art prompts with the youth I served in my "day job" as a way to connect with them when neither of us could verbalize our thoughts. I soon began creating custom cards for coworkers and commissioned art for their friends. Then, came the spring of 2020.
During my time out of work I created a small series of artwork and eventually signed up for my first market ever. I jumped outside my comfort zone and created what is now Summer Solstudio and launched it on Summer Solstice. Every Alaskan's favorite day of the year and it has brought me so much joy. 
About the Artist
I'm Tanya O'Brien. Owner, designer, and dreamer of all things Summer Solstudio. I'm a first generation Mexican American and have lived in Alaska's Kenai Peninsula most of my life where currently spend most of the year with my husband and husky. My favorite drinks are coffee, Matchas, London fogs and the occasional legit margarita. If you can't find me, I must be kayaking, strolling a beach, having a picnic anywhere, or enjoying an easy hike on Gods beautiful green earth.
I have always had a desire to create and have been deeply obsessed with stationery, office supplies and surface design since I can remember. I'm so excited for this new chapter and hope it will inspire others along the way.